This page is a "store" for books written by me or edited and re-published by me to equip the body of Christ and focus our eyes on the Lord Jesus, to Whom all honor and glory and power and dominion is due.

You can return to the free Baptist Library here.

Books by Stuart Brogden:

Captive to the Word of God

, a Particular Baptist Perspective on the Reformation and Covenant Theology
The Gospel in Isaiah

, a Christ-focused walk through Scripture
The Gospel in Romans

,
a Christ-focused walk through Scripture
In Darkness - Light!

, The Millennium before the Reformation, How God preserved His people during the Dark Ages
The End of All Things

, A Brief Study on Eschatology
Here is a short series I've entitled
Debunking Dispensationalism
The Millennium and Daniel 9
, George B. Fletcher (1972), & Zachary S. Maxcey (2015)
Discourses on the Millennium and Israel, by Pieter Twisck and Cecil Lowry (1740 & 1987)
I Left dispensationalsim Behind, An Anthropology of Testimonies (2023)
The books below are older works, updated to more modern English with shorter sentences and paragraphs.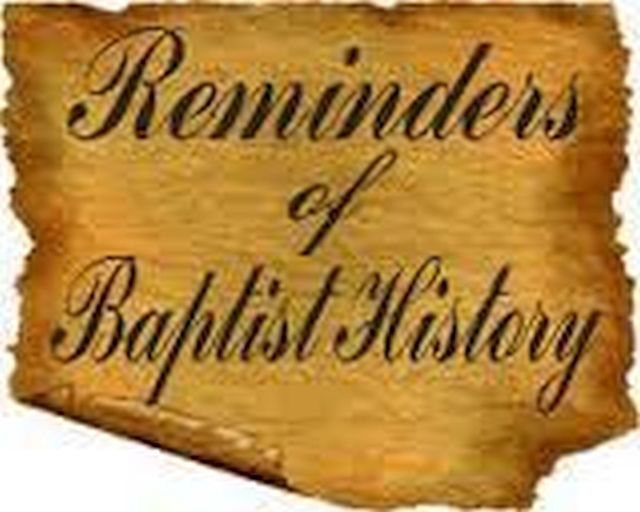 Plain Man's Pathway to Heaven, by Arthur Dent (1601)
Religion's Peace, by Leonard Busher (1614)
The History of the Sabbath
, by Peter Heylyn (1636)
Mysteries Unveiled, Robert Garner (1646) & William Huntington (1811)
The Gospel Blessedness of the New Covenant
, by Thomas Collier (1659)
Ill News From New England
, by John Clark (1652)
The First London Baptist Confession, by William Kiffin (1644)
Reformers and Their Stepchildren
, by Leonard Verduin (1964)
History of the Ancient Christians
, by Jean Paul Perrin, (1618)
Plain Teaching on the True Gospel
, by Menno Simon (1520)
Baptism and Babylon
, by Andrew Ritor, John Tombs, and Hanserd Knollys (1642)
The 1833 Particular Baptist Confession
, by John Brown (1833)
For the Saints! and the Aints
, by William Mason (1773) and John Bunyan (1675)
An Exposition on the Book of the Revelation
, by Hansard Knollys (1688)
Baptists and the Fifth Monarchy, by Louie Fargo Brown (1911)
The Doctrine of Baptism and the Distinction of the Covenants, by Thomas Patient (1654)
De Ecclesia, by Jon Hus (1413)
The Work of the Holy Spirit
, by Octavius Winslow (1843)
----------